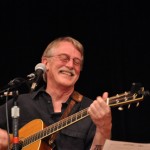 For 30 years, Paul Howard has offered quality guitar instruction in the Farmington Valley. His studio at 176 West Main St. in Avon has been the preferred destination for hundreds of students from children to teenagers to adults. Originally affiliated with Clavier Music and later with Valley Music, the studio is now operating as Paul Howard's Valley Music School. Paul has a B. A. from CCSU and has been a teacher and professional musician since college. He was a founding faculty member of the highly respected National Guitar Workshop, a music school whose staff has included many of the most famous guitarists in the world. After 15 years on the faculty he continues as an author for Workshop Arts (Alfred Publishing) and has five instruction books and two DVDs to his credit. Paul also has on-line lessons available through WorkshopLive! Paul performs with the veteran Connecticut acoustic quartet, Last Fair Deal, with whom he has recorded three albums. He also performs in a duo with Grammy-winning resophonic guitarist and fiddler, Stacy Phillips. Both of these groups perform throughout New England and Paul & Stacy sometimes tour the West coast and Europe and appeared at the 2012 Australian Folk Festival.
Paul prides himself on offering individualized and supportive private lessons to all his students. His teaching styles include rock, folk, bluegrass & jazz. He teaches acoustic & electric guitar for beginners to advanced players as well as electric bass guitar.  He is well known for working with adults but has students of all ages. He also offers a one -week summer Rock Band Camp for a few weeks each year that has been extremely popular for the past 15 years. See his professional teachers below!

 ______________________________________________________________________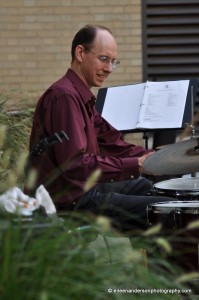 Tido Holtkamp teaches snare drum and drum set performance.  He has over 20 years of teaching experience including serving as Instructor of Percussion at Ethel Walker School from 2002-2009, and Instructor of Guitar and Percussion at Pro Musica from 1992-2001.  In addition, he has taught rhythm training, ear training, harmony and ensemble classes at The National Guitar Summer Workshop, and has been a guest clinician at the Workshop School of Music Summer Camp from 1998-present. He was the staff drummer at both the National Guitar Summer Institute and Jazz Vermont, highlighted by performances with Ronnie Earl, Duke Robillard, J. Geils, Andy Timmons and Jerry Bergonzi.
Tido holds a bachelors degree from the University of Connecticut, where he studied jazz improvisation with Ellen Rowe and performed with the UCONN Jazz Ensemble.  He also attended the Eastman School of Music Summer Jazz Workshop and performed with the Hartford Conservatory Jazz Ensemble. He has studied privately with: Justin Dicoccio, Bill Reynolds, Frank Guiggere, Bill Stewart, Dave Rataczak, Keith Copeland, Benjamin Toth and Tom Nazziola.
Besides maintaining a busy teaching schedule, Tido plays regularly with the Ricky Alfonso Group, the Chris Casey Trio, the Rich Goldstein Trio, and the Doug White Quintet, and freelances with many of the area's top jazz, rock, Americana and Latin groups.   He also leads his own group Caravan.
______________________________________________________________________
Gale Gardiner, Teaching piano, guitar/voice/autoharp since 2001, born in Philadelphia, raised/educated in PA, swimming 'north like a salmon upriver' to New England/ME, doing music 'all my life' along with genetics/med anth./public policy/family health efforts. Want to be part of how music is a powerful tool in making the world a better place, without letting the music 'become an idol'. Hope to share gratitude with all those I meet on the journey.
______________________________________________________________________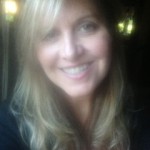 "Singing is in our DNA and human nature; the desire to sing is in all of us." – Linda Kimball
Linda Kimball's teaching philosophy is simple: her goal for students, even if this is their very first
lesson, is to have them experience the joy of playing guitar and singing by the end of
their first hour.
Of course, learning the fundamentals and theory of music are an important part
of the learning process. Linda's approach, however, is to make sure my students
experience the pleasure of making music and that this will motivate them to do the
hard work of study and practice over time.
Particularly since her focus is teaching children about music, she emphasizes developing
healthy vocal habits including correct posture, breathing techniques, ear training,
expanding their vocal range, building their repertoire and learning to connect with
an audience.
For the Young Adults 
For Linda's older students, she is more of a vocal coach.  She helps them prepare for upcoming auditions and music performance opportunities.   Linda encourages young upcoming  independent artists to work on their own music as well.  She also enjoys helping and sharing her experience with songwriting techniques.  In addition, Linda works and develops strong performance techniques including the following:
Tips and tools for finding and getting paying gigs.
Ways to overcome stage fright
The audition process – microphone technique, how to develop and promote "your signature sound"
How to keep your voice healthy
Developing your singing career as a business – marketing, promotion etc. Studio recording tips and techniques.
Ear training and exposure/education to various genres of music.  Assist in helping each student become a well rounded musician with a thorough understanding of different music styles from the early blues, rock era to current popular music.  Styles covered are;  Broadway, Country, Jazz Standards, Blues, Rock and Pop
Guitar for the Young Adults
Linda likes the Hal Leonard, Mel Bay, and
Paul Howard's series
for beginner guitar players. Emphasis on strumming patterns, rhythm technique, finger picking and theory.  It is often challenging for a new guitar/vocal student to coordinate the two together.  She has a very efficient and fun way of teaching how to merge the two.
_____________________________________________________________________