Sign up for Summer Rock Band Classes with Guitarist Jeffrey Howard, Formerly of The Mclovins!
Paul Howard's Valley Music School Summer Rock Band Classes
Contact: Jeffrey Howard at (860) 402-1232 – jeffhoward12@comcast.net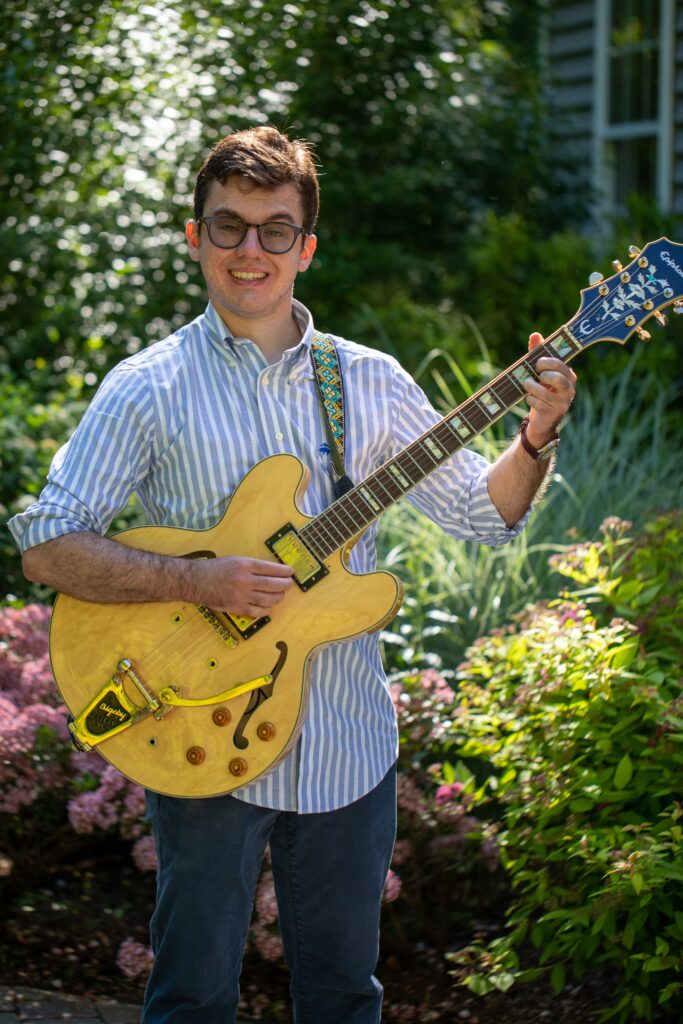 Jeffrey Howard is a musical tour-de-force. He started playing guitar at the age of eight and quickly developed a love for classic rock and '80s "shred" guitar. In middle school, Jeffrey entered the group The McLovins, earning coverage from Rolling Stone and opening for blues legend Buddy Guy. After departing The McLovins, Jeffrey honed his skills as a session and studio guitarist, providing guitar for seasoned performers such as Matt Cusson (Cee Lo Green) and Will Evans (Barefoot Truth).
            As a college student at the University of Rochester, Jeff studied jazz guitar with Eastman professor and musician Bob Sneider (Chuck Mangione), where he learned how to play like a "jazz cat". Jeffrey earned his Master's Degree in Human Development from the University of Rochester in 2019, and currently resides in CT, where he enjoys teaching guitar and bass, as well as producing music on Logic Pro X.
Live Performance by Jeff Howard
Summer Rock Band "Flower" 2019
Guitar | Bass | Keyboard | Drums | Vocal
"Each of the members of the popular Connecticut band, The McLovins (Jeff Howard(former member), Jason Ott, and Jake Huffman), have attended Paul Howard's Valley Music School summer rock camp both individually and as a group.  Unlike other music camps, Paul's camp gives young musicians actual "band" performance experience, which significantly contributes to the self confidence of the individual musicians.  Paul is a great musician and a superior instructor.  He has had a definite influence on the development of numerous individual musicians, as well as bands like The McLovins."   -Ken Huffman, Granby, CT